You can order the metal screen for a hard hat or to insert into a normal face shield. Grainger carries them (the have a local store, although you may need to order one).  Make sure you get the right frame for the hole on the shield!  Try to get one with a metal rim and that is designed for heat applications – not forestry.
This is the direct link to the face shield I recommend:
http://www.grainger.com/Grainger/ELVEX-Faceshield-Screen-Visor-3NMU9?cm_sp=IO-_-IDP-_-BTM_BTB05209020&cm_vc=IDPBBZ2
It is model number:  3NMU9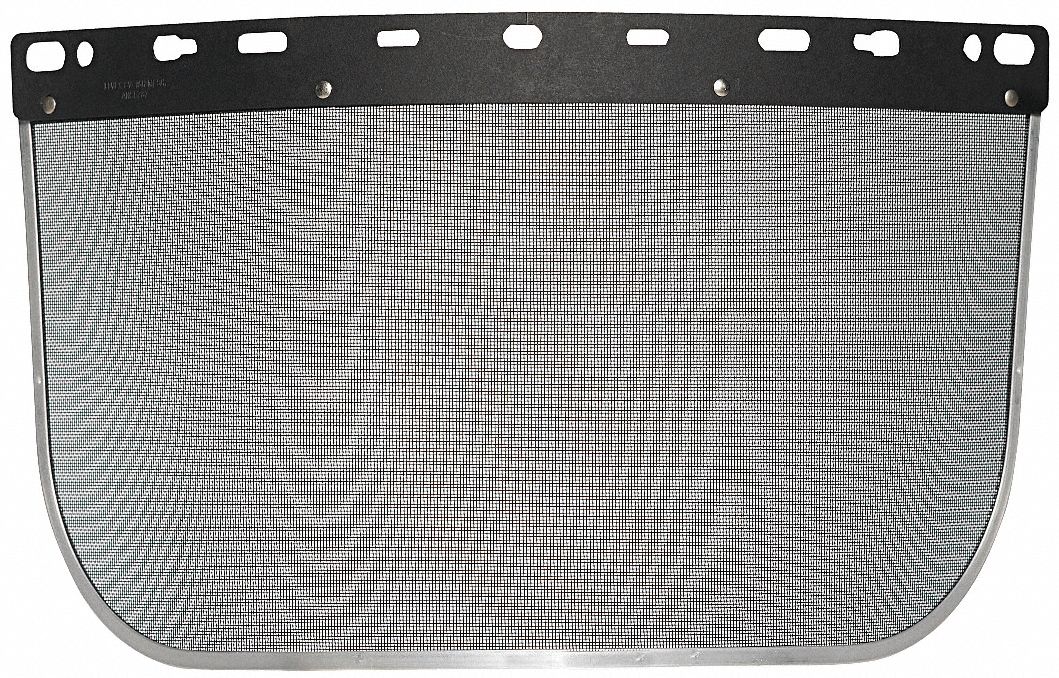 They can either be placed into a face shield assembly or you will need to order a folding frame for a hardhat (see images below).  Make certain you have the right frame for the holes on your screen!!!  We do have hardhats in the department, so if money is an issue you only need to purchase the screen and the frame.